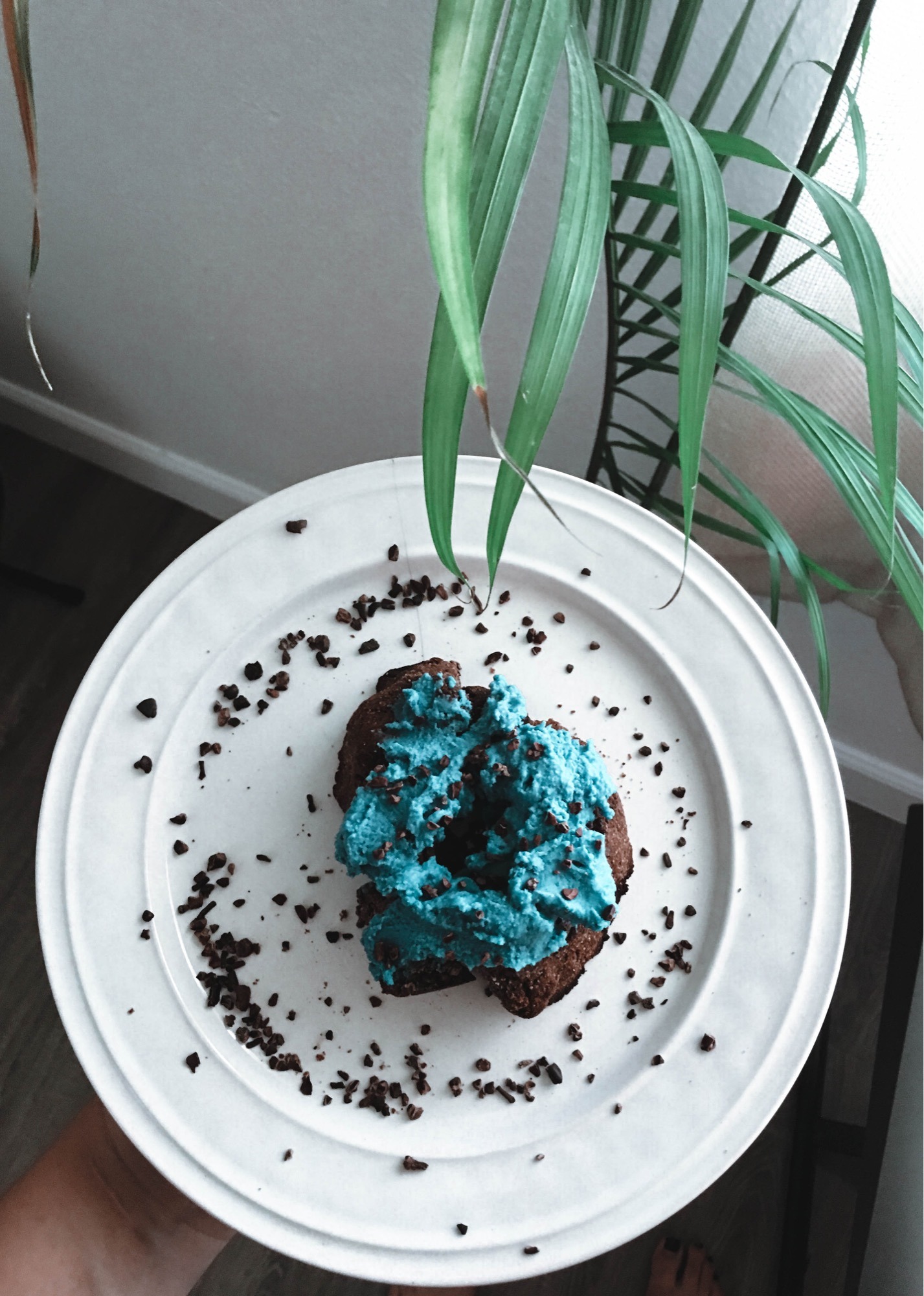 Vegan/ Gluten Free Donuts:
Ingredients
Base
 1/4 cup of Coconut Flour
 1/3 cup of Coconut Oil 
1/2 cup of Date Sugar
 2 "Flax egg" (Flax Meal and Water)
1/4 cup of cacao
Nut butter (optional: Almond or Cashew for best taste)
Toppings
Coconut yogurt of choice (I use GT's Coconut Yogurt)
Blue Majik powder( packet of E3Live or 1 tablespoon of powder)
Directions
Base:
1. Preheat oven to 350 F. Oil pan (coconut oil).
2.  Make Flax eggs.1 Tbs of flax meal to 3 Tbs of purified water. mix and let sit for one minute.
3. Combine all the base ingredients. This mixture should be a bit clumpy.  Add flax egg mixture. (Add nut butter if preferred at this time as well.)   Pour into the donut pan, muffin pan, or use hands to create the donut shape and place on cookie sheet.
3.Bake for 20-30 minutes.
4. Let Cool.
Toppings:
1. Combine about a spoonful of coconut yogurt with Blue Majik powder.
2. Spread evenly on donuts.