The Acne Secret. Its Magical.
The Magic Skincare Ingredient? The 1 all-natural thing that cured my acne?
Grape seed oil.
Yes, I promise, this one thing is what did the trick. That's all it took. Heres my journey& How to apply it to your life.
So, I was the girl that tried everything: The antibiotics, those infomercial cleansers, expensive creams, quote on quote "naturally derived ingredients" in my cleansers, all of that. Seriously, you name it, I tried it. Nothing worked for me and in turn actually caused multiple more health problems by using those products causing a downward spiral in my health…If you'd like to see my journey about how this gave me a "mystery illness" you can check this out here.
One thing that worked was Grapeseed Oil. I had cystic acne all over. Face, chest, and back. I battled with that for 5 years and within one month my acne cleared. I washed my face with an organic cleanser and in the morning and at night I topped that with the grape seed oil. It vanished in one month.
My 17-year-old self didn't know much about organic ingredients or healthy food and lifestyle. I'm going to be honest here. I spent only 4 dollars on this grapeseed oil at Marshalls. Not organic, or some well-known face oil brand and within one month it was gone.
1 Month Transformation( after 5 years of acne struggle)
Before: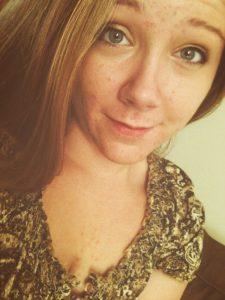 After: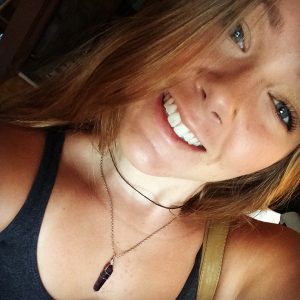 I share this because I struggled with this. It attacked my social life, my confidence and was painful. Emotionally and Physically. I urge you if you have any acne, cystic or hormonal, whiteheads, blackheads, ANYTHING… To try grap eseed oil. I recommend organic oils and face oil too. (You can find one here.) Although, that 3 dollars one will work too! You will see results in as little as three days.
So why Grap eseed Oil? Grapes are the detox food. They are filled with anti-inflammatory properties. When you extract the oil from the seed they are an antioxidant superpower. It is a high dosage source of vitamin E and is concentrated with antioxidants to fight free radicals. Again, MAGICAL. It is a superpower in itself.
In addition, these days I recommend a plant-based diet, water, leafy greens, and reduced stress. Regardless, the grape ssed oil alone will do the trick.
1 Month Transformation
Before: (Flare Up While Traveling Abroad):

After 1 Month ( When I got my trusty Grape Seed Oil back)
My acne is an ongoing journey. Flare ups happen. But grape seed oil cures it. And always in less than a month. stay consistent with this routine and your acne will vanish.I say this from experience.
Have you tried this method before? Comment below and I would love to see your results in my email box! Nothing makes me happier than to see those who have struggled long enough transform their skin.
If you are trying to heal your acne& need more resources, info, or emotional guidance feel free to reach out to me on my contact form/email. I am here for you and have been there and can help you heal.
Grape seed Oil. It's Magic.