An Intuitive Guide to Detox & Balancing Your Gut.
Rewire your cravings by balancing your microbiome, healing your body of toxins & creating an intuitive relationship with food.
What's Inside?
70 Plus Pages of actionable steps & Learning Materials

15 plus Plant Based recipes for a cleanse and daily eating!

Access to the Online Intuitive Eating Course

Comprehensive Guide for 21 days of

 

Detox and Cleansing

Breakdown of Mind-Body Methodology and How to Apply Practically to your lifestyle.

20 Plus Conscious Eating habits and Action Steps

A healing plan for kickstarting your healing

Toxins Elimination Blueprint and Breakdown

Plant Based Shopping Guide and Food Recommendations
Navigating the Modern Nature of our Guts
Your healing journey, may it be chronic illness, gut health, hormones, weight-loss, or emotional is a bio-individual process. Your healing is unique to you. Your environment, lifestyle, food choices, upbringing and DNA, and microbiome influence this journey, which means it will look different for everyone. As you detox and re-establish an intuitive relationship to you body and self you will start to be able to recognize where your body needs healing and what it needs.
Recalibrate Your Cravings With Acknowlgement 
The disassociation of the mind, body, spirit is the most pressing ailment of our time. This energetic buildup of emotions and physical buildup of toxins without release is a precursor to illness. The first step to cultivating a healthy self is the desire to heal and being committed to small action steps to achieve our desires. Wellness is a practice and not a destination. One where you can experience transformative results along the way with a commitment of energy.
The Follow Your Gut Ebook
This is a self-lead detox program designed to help you reformulate your mind-body connections through intuitive eating and detox. We do so with a focus on the gut-brain axis. Common toxins in this modern world cultivated through western eating practice prey on our ability to detox and eat intuitively. Through detox, we can reclaim an intuitive connection between food and body and therefore body and mind. This guide will help you cultivate conscious and intuitive eating patterns and practices that will kick start your body into craving whole foods.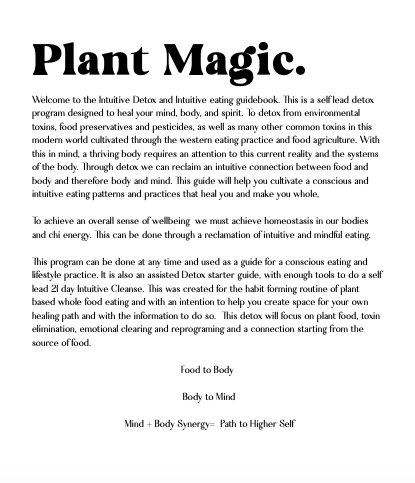 Take it One Step Further…..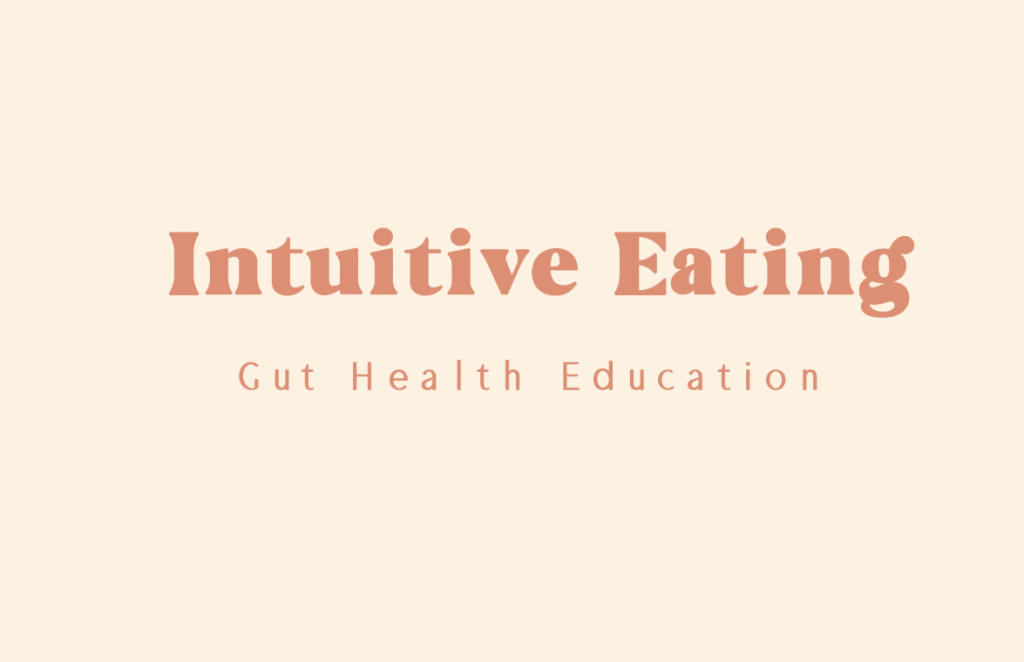 The Intuitive Eating Course is an in-depth self mastery workshop for  recalibrating your natural cycles of eating and supporting the body as a whole.This guidebook is best suited in conjunction with the free online course.
"I cannot say enough amazing things about the Holistic Lemon. She really listens and teaches you to listen to your body…. I have been working with her for a little over a month and already lost 11 pounds. I didn't do this for weight loss- just an added bonus! She helps you mend from the inside out!"
-Kulzum, Thousand Oaks
Is this "go at your own pace" program?
Yes! It is. You will have access to this Ebook for life or as long as it serves you! I like to think of this ebook as a stepping stone, full of things to try for you and your body. It is less of a step by strep program and more of a lifestyle integration tool.
I don't Have a Gut Imbalance, How will this help me?
In the modern world, it is hard for almost anyone to say they don't have a gut imbalance. Unfortunately, due to the depletion of our soil and lack of good microbes on our food and of course antibiotics- necessary or not- we have often left with a less than thriving gut microbiome. I always encourage people to look at their guts if they experiencing any health troubles. With that being said this program is equally about following intuition as it is balancing your gut flora.  So, I would say YES!
I'm Not Vegan, Will this course work for me?
This program looks at plant food as medicine. In whichever way you wish to integrate that into your life is entirely up to you. If you are looking for a way to kick cravings to the curb, revitalize gut health, and learn plant based recipes- you are in the right place.
How Do I log onto the Course?
Once you purchase the ebook, you will be directly emailed a course link  and a password. From there you will have full access to the Program. Easy Peasy!
The Plant Powered Newsletter